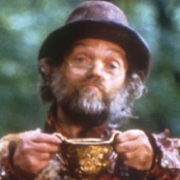 Ultan; Professor of Disposal Logistics, Amateur Archivist
Edit
Research Areas
Phlogistonian Revolution

Nomad Blight

Toothweed Economy

Ascendancy Doctrine

​Graduate Students
Agilus, PhD Theoretical Archival

​ ​(deceased, presumed archived)

Anders, M.S. Research Linguistics
​
Publications:

Office Hours
Monday: 2 PM - 4 PM

Tuesday: By Appointment

Unspoken Day: 2 PM - 4 PM

Thursday: 9 AM - Noon

Friday: Out of Office
​
Biography
Born to poor pre-revolution toothweed farmers "deep in the moorlands", Ultan's poor eyesight from birth protected him from the worst of the blight's early years. Quickly distinguishing himself as a young man who did not want to be a poor toothweed farmer he earned his way into the University by working as interpretive scribe to the hilghland's illiterate banker-monks. He is currently engaged in a multidisciplinary study on the effects that the Nomad Blight and the failure of the toothweed market had on the evolution of the Ascendancy Doctrine. Ultan spends his free time archiving his neighbors' trash.
Community content is available under
CC-BY-SA
unless otherwise noted.